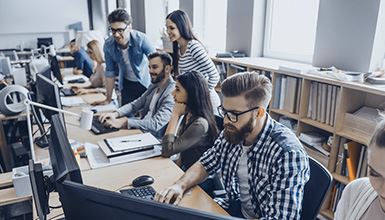 DIGITAL MARKETING
Digital marketing is the most productive solution for advertising products, services or events. Specially Email Marketing, SMS Marketing, WhatsApp Marketing and Viber Marketing campaigns are most popular in Sri Lanka and Maldives. LinkedIn Marketing, Google Ad and Social media marketing are also popular at the present.
SOLUTIONS
Every one needs traffics and leads to find new customers. We always happy to help the to find most suitable solution for their requirement. We have completed more than 24 000 projects on Email Marketing, WhatsApp Marketing, SMS Marketing and other related solutions in Sri Lanka and Maldives.
WHO WE ARE
Powercampaigner is the leading Email Marketing, SMS and WhatsApp Marketing company in Sri Lanka and Maldives
We have wide range of carefully collected databases which help you to reach your target audience through digital marketing solutions. This is the most valuable asset to Powercampaigner, because of target marketing is the most important mechanism used by present organizations and for special requirements. We have the best database for Email Marketing and SMS Marketing and WhatsApp Marketing campaigns in Sri Lanka or Maldives. We have completed more than 23 000 successful advertising campaigns over 17years period.
---
OUR SERVICES
World-Class Digital Marketing Solutions for your Business
Check out what are clients are saying about us:
We have numbers of extreme happy customers from Sri Lanka, Maldives and all over the world. Specially for Email Marketing, SMS Marketing, WhatsApp Marketing and LinkedIn marketing solutions.
Their work on our digital marketing requirement has made a significant different to our business. We've seen a 425% increase in quote requests from the website which has been pretty remarkable – but I'd always like to see more!
1
1. BRAINSTORM
We study and find the most suitable concept for your advertisement on Email, SMS, WhatsApp or web.
2
2. DEVELOPMENT
Create and develop your advertisement and finalize what is the best suitable for your needs.
3
3. DELIVERY
We deliver your solution in Email, SMS, WhatsApp, Web or any other digital marketing platform.
Let's Get in Touch
LET'S TALK ABOUT YOUR DIGITAL MARKETING NEEDS
Email, SMS and WhatsApp Marketing in Sri Lanka and Maldives
Powercampaigner Blog
admin
How to make a good email marketing subject line. The best Email Marketing subject lines are short, descriptive and provide...
admin
Why you fail in digital marketing
admin
Your email marketing flyer design should help the viewer know what they should check out first, and what can...